Overview & Experience
Daniel C. Johnston is a commercial real estate attorney who provides clients with practical insights into development, permitting, leasing, acquisitions, and dispositions.
Drawing on his work at the Boston Planning and Development Agency (BPDA) and City of Pittsburgh Department of City Planning, Dan is particularly knowledgeable about development and permitting matters, including moving projects through the BPDA's Article 80 review process.
Prior to joining Sherin and Lodgen, Dan was an associate at Mintz Levin. In addition to his background in real estate, Dan has extensive experience working in high-stress environments. As an intern with both U.S. Representative Raul Ruiz (D-CA-36) and U.S. Senator Robert P. Casey, Jr. (D-PA), he served as a point-of-contact for constituent services ranging from everyday concerns over proposed legislation to how various postal unions would be affected in budget negotiations. As a regional field organizer on President Barack Obama's 2012-reelection campaign, Dan worked with, talked to, and helped organize everyday voters. As the acting special assistant to the associate director for land and water ecosystems at the White House Council on Environmental Quality, he managed the daily operations of the team while assisting the associate director with administrative matters and policy research.
Committed to pro bono, Dan is involved with the Volunteer Lawyers Project, which provides legal representation to low-income tenants facing eviction, and Project Citizenship, which helps lawful permanent residents become naturalized citizens.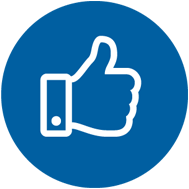 Client Success
Experience
Landlords and tenants in negotiating and drafting lease agreements and related documents for office and retail space in downtown and suburban office buildings, office parks, shopping centers, mixed-use developments, retail complexes, warehouses, and industrial buildings
Buyers, sellers, landlords, and tenants in negotiating and drafting purchase and sale agreements as part of the acquisition and disposition of real estate, including due diligence, title, environmental, and survey review
Lenders and developers in connection with construction and permanent financing, including project financing for renewable energy projects
Developers regarding the permitting and public land approval process in New England, including presenting in front of local permitting, licensing, and zoning boards as well as interfacing with the City of Boston Zoning Board of Appeal, the Boston Planning and Development Agency (BPDA), and neighborhood architectural/landmark commissions
Landlords, tenants, and developers with licensing electric vehicle charging stations, including negotiating licensing and occupancy agreements
Hotel and hospitality groups with the local liquor licensing regulations, including filing applications with and presenting in front of both the local licensing boards and the Massachusetts Alcoholic Beverages and Control Commission
Insights & Activities
Accolades
Listed a Massachusetts Super Lawyers "Rising Star"
Speaking Engagements & Publications
"How to Draft & Negotiate a Commercial Sublease," speaker, MCLE, March 23, 2021
"Tips and Tricks for Negotiating Pet-Friendly Leases Part II: The Americans with Disabilities Act," author, Boston Real Estate Times, November 5, 2019
"Dogs in Space: Negotiating Pet-Friendly Rules at Work," author, The Real Reporter, June 7, 2019
Related Blog Posts
Memberships
Boston Bar Association
NAIOP Massachusetts