Overview & Experience
Matthew S. Cote represents owners, landlords, tenants, developers, lenders, and businesses in all aspects of commercial real estate transactions and leasing.
A partner in the firm's deep-seated Real Estate Department and Renewable Energy Practice Group, Matt's practice includes representing clients in commercial leasing, acquisitions, dispositions, financing and development. In his national leasing practice, he advises landlords and tenants in drafting and negotiating commercial leases for office, retail, industrial, mixed-use and laboratory/biotech space.
Matt's energy experience focuses on advising businesses, individuals, and lenders in the energy industry in lending, acquisitions, development, and leasing of solar energy and battery storage projects, in addition to energy management agreements, licensing, and service contracts.
In 2018, Matt was selected to join the Leadership Institute of NAIOP Massachusetts, an educational and experiential training with unique opportunities to network with industry and business leaders to improve individual, team and organizational effectiveness.
Prior to joining the firm, Matt was an associate at a Boston area law firm, where he gained considerable experience in acquisitions, conveyancing, commercial leasing, corporate formation, and obtaining zoning relief from municipal town boards. He previously served as a judicial law clerk for the Honorable Harry M. Grossman of the Massachusetts Land Court in Boston.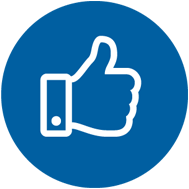 Client Success
Experience
Landlords and tenants in leases for office, retail, and laboratory space in downtown office buildings, suburban office buildings and office parks, shopping centers, mixed-use developments, retail complexes, warehouse and industrial buildings
Lenders and developers in connection with the construction and permanent financing of solar facilities
Developers in the acquisition, leasing and financing associated with large scale development projects in downtown Boston and Greater Boston suburbs
Lenders and borrowers in financings of commercial real estate
Lenders and developers in the large scale acquisitions for the development of multi-site solar projects, including due diligence, title, and survey review
Energy companies in the negotiation of energy management agreements, service contracts, software licenses, and various corporate matters
Insights & Activities