Overview & Experience
Douglas M. Henry is partner in the firm's Real Estate Department.
He represents real estate developers, public and private companies, independent power producers, lending institutions, and other corporate and individual clients regarding the acquisition, permitting, financing, leasing, operation, management, and disposition of real estate facilities. His practice includes the representation of clients in connection with complex downtown and suburban development, affordable housing and community development, hotel and hospitality, office, industrial, and retail projects.
Doug served as Sherin and Lodgen's Managing Partner from 2015-2021. Prior to joining the firm, he was chair of the Real Estate and Environmental Practice Group at Testa, Hurwitz & Thibeault, LLP in Boston.
"Douglas is able to make complex transactions seem simple and go smoothly. He is a terrific attorney with a wide range of abilities."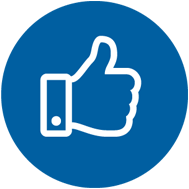 Client Success
Experience
Community and commercial bank as leveraged lenders in New Markets Tax Credit transactions
New Bedford nonprofit as borrower in all aspects of New Markets Tax Credit transaction
Independent power producer in all real estate matters in connection with development of two new gas-fired generating plants in Massachusetts with combined capacity in excess of 2100 megawatts
Private real estate development company in connection with acquisition, redevelopment, leasing and financing of large scale industrial complexes
International pharmaceutical company in connection with disposition of excess manufacturing facilities in the Northeast
Biotechnology company in connection with development of a manufacturing facility in Massachusetts, including the negotiating of first targeted state loan in connection with a program to retain biotech manufacturing jobs in Massachusetts
Numerous start-up and mature biotech companies with a focus on leasing of R&D and manufacturing facilities
Numerous start-up and mature software companies, medical device companies, and specialized equipment manufacturing companies with a focus on office and R&D leasing, acquisition of buildings, and campus developments
Numerous software, medical device, and specialized equipment manufacturing companies in connection with real estate components of merger and acquisition transactions
Insights & Activities