Overview & Experience
Peter Friedenberg's national real estate practice focuses on complex transactions involving the acquisition, development, ground leasing, land use permitting, financing, leasing, and disposition of properties, as well as facilities operation and management matters.
As a partner in the firm's Real Estate Department, his clients include public agencies and authorities, developers, educational institutions, nonprofit entities, and operating companies. Peter is a former Chair of the Real Estate Department and was a member of the Firm's Management Committee for nine years. He became a LEED Accredited Professional in September 2008.
Peter's clients often seek his advice in transactions related to office, research and development, laboratory, institutional, industrial, and commercial properties. He represents several state public authorities and agencies in connection with public-private partnerships for the development of their real estate assets as mixed-use projects through ground leases or sales. He has also served as real estate counsel for over 20 years to several Fortune 500 companies in connection with their national real estate facilities programs, including site acquisition, negotiation of build to suit leases, facilities operational matters, lease restructurings, and the sale of millions of square feet of buildings and thousands of acres of land around the country.
Additionally, Peter has substantial experience in the operation and management of campus facilities for both nonprofit institutions and public companies, including the negotiation of facilities maintenance agreements, logistics agreements, property management agreements, and other outsourcing contracts. He has also negotiated an extensive number of design and construction contracts for owners of real estate projects.
In 2010, Peter was invited to become a Fellow of The American College of Real Estate Lawyers (ACREL). Peter has been selected by his peers annually for inclusion in The Best Lawyers in America® since 2011, and has been named a Leader in the Field of Real Estate Law in Boston by Chambers and Partners USA since 2012.  Most recently, Peter was selected by The Best Lawyers in America® as 2020's "Lawyer of the Year" for Real Estate Law in Boston.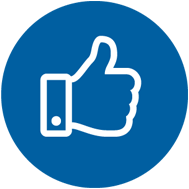 Client Success
Experience
High technology company in the nationwide programmed disposition of real estate assets, including sales of more than 10 million square feet of buildings and 5,200 acres of undeveloped land around the country
Public agency in negotiating Development Agreements and long-term Ground Leases for numerous downtown Boston mixed-use hotel/residential/commercial developments, including mixed-use, multiple-tier condominiums
Public authority in negotiating long-term Ground Leases to series of private developers for construction of integrated mixed-use project including apartment building, hotel, retail space and underground parking garage in Boston's Seaport District
High technology company in negotiating build to suit lease for 560,000 square foot multiple-building office complex in Texas, including option for additional development on adjacent parcel
Public agencies in negotiating long-term lease of multi-modal transportation facility to private developer to promote improvements to facility, together with options for future leases of air rights above the facility for private transit-oriented development projects
Local developer in leasing over 300,000 square feet of newly-constructed life sciences space and sale of fully-leased life sciences building
Leading Boston cultural institution in negotiating all design, pre-construction services, construction, consultants', and related contracts in connection with $500 million expansion and renovation project
Public utility company in negotiating long-term restructuring of 850,000 sq. ft. headquarters lease in downtown office complex
Insights & Activities