Carla M. Moynihan
Partner, Real Estate Department Chair
Pronouns: she, her, hers
Overview & Experience
Carla M. Moynihan, partner and chair of the firm's Real Estate Department, has over 25 years of transactional experience advising clients in all aspects of their acquisition, disposition, leasing, permitting, construction, and financing projects.
Carla's clients include owners, institutions, developers, retailers, individual investors, hotels, state agencies, municipalities, and lenders. She represents these clients in single asset and portfolio transactions for hotel, retail, office, multi-family, or industrial uses, advising on purchase and sale agreements, joint ventures, investments, financings, development agreements, and architectural and construction contracts. Her financing experience includes the negotiation of complex CMBS loan agreements.
In addition to her transactional practice, Carla guides clients throughout the permitting and public land approval process at federal, state, and local levels, including the Massachusetts Environmental Protection Act, the Massachusetts Historical Commission, the City of Boston Board of Appeal, the Boston Planning and Redevelopment Agency, and neighborhood architectural/landmark commissions.
Carla is a frequent lecturer on commercial real estate transactional matters, and a former adjunct faculty member at the Boston University School of Law, teaching Contract Drafting.
"Carla Moynihan guided us through some complex dealings with humor, understanding, and a high degree of competence. All of us were impressed with her grasp of the issues and appreciated her ability to communicate legal matters in terms we could easily understand. The personal attention she gave to us made a real difference – we truly enjoyed working with her."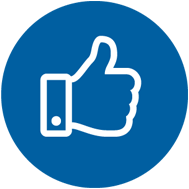 Client Success
Experience
Rafi Properties with the acquisition and financing of a 300,000 sq ft mixed-use commercial property containing 25 different lots and over 30 tenants in Somerville, MA.
Distinctive Hospitality Group in a $73 million CMBS re-financing of DHG's three hotel portfolio located in Natick and Somerville, MA and defeasance of an existing $44 million CMBS loan.
BankProv in the financing to Canton Hydro LLC for the construction, rehabilitation, operation, and maintenance of the Upper Collinsville Dam, a hydroelectric dam located on the Farmington River in Canton, CT.
Massachusetts Department of Transportation (MassDOT) in an air rights project in the Back Bay neighborhood in the City of Boston, including negotiation of a long-term, 99 year air rights lease for future development of a 373,000 square foot mixed-use development including hotel, retails, and residential units.
Ahold Delhaize in the sale of surplus real estate throughout the Northeast, including negotiation of purchase and sale agreements, restrictive use covenants, and leases for shopping centers.
Real estate investment and development company in the creation of uniform owner/developer contracts including Acceptance of Proposals (AOPs) for design and construction, AIA forms, and access agreements
Boston Planning and Development Agency in the negotiation and execution of a 70-year ground lease with a 29-year option to extend and PILOT (Payment in Lieu of Taxes Agreement) for the redevelopment of the historic Chain Forge Building located in the Charlestown Navy Yard for a 180,000 sq ft, limited service, extended stay 240-room hotel and restaurant/bar.  The lease transaction included tri-party agreements with the National Park Service.
Hotel portfolio owner in the acquisition of the Mystic Hilton in Mystic, Connecticut, including purchase agreement, due diligence, CT Property Transfer Act, liquor license procurement, franchise agreement, and construction contracts for PIP work.
Industrial automation company in the acquisition of new headquarters in South Windsor, CT, including drafting and negotiating the letter of intent and purchase and sale agreement, including title, survey, environmental and building condition considerations, and handling the acquisition financing.
Hotel acquisition and operation company in the purchase of 57,000 sq ft development lot located in Revere, MA, including negotiation of the purchase and sale agreement that involved a fee acquisition of the development, franchise approvals, and significant due diligence and permitting review.
Insights & Activities
Accolades
Ranked in Chambers USA for Real Estate – Massachusetts (since 2012)
Listed in The Best Lawyers in America© for Real Estate (since 2013)
Named to Massachusetts Lawyers Weekly "Top Women of Law" (2017)
Named Massachusetts Lawyers Weekly "Go-to Commercial Real Estate Lawyer" (2021)
Selected for inclusion in Massachusetts Super Lawyers (since 2009)
Martindale-Hubbell Peer Review Rated: A/V Preeminent®
Boston University School of Law's Young Lawyer's Chair Award
Speaking Engagements & Publications
"Negotiating a Construction Contract," speaker, MCLE, June 7, 2021
"Mastering the Art of Negotiation," speaker, WTS-Boston Professional Development Committee, May 4, 2021
"How to Draft & Negotiate a Commercial Sublease," speaker, MCLE, March 23, 2021
"Riding The Uncertainty Wave: Tackling Challenges & Unlocking Opportunity in 2021," moderator, Bisnow's Digital Summit Boston 2021 Forecast, January 2021
"Commercial Real Estate Practice in Massachusetts, 1st Edition," co-author, Massachusetts Continuing Legal Education (MCLE), 2020
"Surviving, Thriving and Growing your Business through the Pandemic: Session 3: Commercial Real Estate Trends," speaker, ProVisors, October 14, 2020
"What Hotel Owners and Operators Need to Know About the CARES Act," co-author, LODGING Magazine, April 6, 2020
"Ground Leasing with Government Entities," speaker, Boston Bar Association, June 16, 2018
"Mentor and Sponsorship: Creating Growth in Your Organization," speaker, Women in Law & Leadership Conference, May 16, 2018
"Self-Advocacy & Career Development: Effective Networking and Bonding," speaker, Women in Law & Leadership Conference, November 16, 2017
"Legal Updates for Your Dental Practice," Sherin and Lodgen Seminar, June 2016
"Implementing Form-Based Zoning in Your Municipality," Municipal Lawyer, July/August 2006
"Nail Negotiations through Due Diligence," Women's Business, co-authored with Nancy Cremins, September 2005
"Reverse' 1031 Exchange: A Problem Solver for Your Client," vol.2, no. 3, Real Estate Bar Association Newsletter, 2005
"Commercial Real Estate Transactions: The New Economic Climate," Rhode Island Bar Association Annual Meeting, June 2011
"The New Climate: Green Leasing and Green Measures in Design/Construction Contracts," Robinson & Cole Webinar, The Times – They are a- Changin': Selected Real Estate Topics Reflecting Current Economic and Green Climate Conditions, October 2010
"Educational Initiative on 'Green' Zoning Requirements," speaker Massachusetts Institute of Technology, March 2009
"Form Based Code and Zoning," speaker, Massachusetts Institute of Technology, March 2009
"Due Diligence in Real Estate Process," speaker, Lorman Educational Services Teleconference, June and December 2008
"Public and Private Development on Public Land," speaker, Massachusetts Continuing Legal Education, February 2008
"Due Diligence in Real Estate Process," speaker, Lorman Educational Services Teleconference, June and December 2007
"Real Estate Development from Beginning to End in Massachusetts," speaker, Lorman Educational Services Seminar, June 2007
"Real Estate Development from Beginning to End in Massachusetts," speaker, Lorman Educational Services Seminar, 2006
"Title Insurance & Survey Issues," speaker, Sterling Seminar on Real Estate Transactions, August 2006
"Streamlining the Permitting Process," speaker, Lorman Seminar on Advanced Zoning and Land Use, August 2006
"Getting to Go Ahead," speaker, Lorman Seminar on Advanced Zoning and Land Use, August 2006
"Boston: The Law, The Players, and The Process," speaker, Lorman Seminar on Land Use Zoning and Development in Boston, July 2006
"Protectionist Regulations," speaker, Lorman Seminar on Land Use Zoning and Development in Boston, July 2006
"40B Comprehensive Permits: Anti-Snob Zoning," speaker, Lorman Seminar on Land Use Zoning Development in Boston, July 2006
"The Truth about Property Rights," panel moderator, American Planning Association National Conference, 2006
"The First Steps to Understanding Cambridge Zoning: The Ordinance, Maps, Districts, Policies, and Organizational Structure," speaker, Cambridge Chamber of Commerce, January 2006
"Processing Boston Zoning Applications: Who or What's on First," speaker, Lorman Seminar on Advanced Zoning and Land Use in Boston, December 2005
"Site Selection and Due Diligence," speaker, Lorman Seminars on Real Estate Development in Massachusetts, 2005
"Comprehensive Regulatory Strategy: Expediting the Land Use Permitting Process," speaker, Lorman Seminar on Advanced Zoning and Land Use in Massachusetts, August 2005
"Preparing Zoning Opinions,"speaker, Massachusetts Continuing Legal Education Paralegal Conference, 1999
Related Blog Posts
Community Involvement
Boston University School of Law

Past President of Executive Committee

United Way

Real Estate and Building Industry Leadership Committee, Former Member

Massachusetts Appleseed Center for Law and Justice

Past President of Board of Advisors

Town of Belmont

Planning Board and Belmont Housing Trust (2007-2010)