Overview
Leading hotel and restaurant owners, operators, lenders, and investors turn to Sherin and Lodgen LLP's Hospitality Practice Group for its unparalleled experience, pragmatism, and efficiency.
To cover the diverse range of issues presented by the hospitality asset class, the firm's Hospitality Practice Group utilizes lawyers from the firm's Real Estate, Business, Litigation, and Employment Departments. However, the core members of the Hospitality Practice Group dedicate the majority of their practices to representing clients in the hospitality industry. This presents a unique value opportunity for clients: an extraordinarily high level of service and experience, delivered at the cost of a midsize law firm.
Our attorneys are frequent speakers and attendees at hospitality industry events. Joshua M. Bowman, the Leader of the Hospitality Practice Group, is recognized nationally as a thought leader in the hospitality industry. Josh teaches "Hospitality Law" and "The Fundamentals of Hotel Real Estate Deal" at the Boston University School of Hospitality, and is an active member of the Academy of Hospitality Industry Attorneys, an organization for seasoned attorneys who dedicate the majority of their practices to the hospitality industry. Josh is also a member of the New England Real Estate Journal's Hotel Industry Advisory Board, and frequently attends industry conferences, such as the NYU Hospitality Conference, the Lodging Conference, and the Georgetown University Hotel and Lodging Legal Summit.
These events allow the Hospitality Practice Group to stay at the forefront of current industry trends and establish excellent relationships in the industry to the benefit of our clients.
We frequently publish industry updates on our Hospitality Blog.
Capabilities
Capabilities
Our Hospitality Practice Group represents hospitality clients on a broad range of projects. Our capabilities include:
Management agreements with branded and independent managers for hotel and restaurant projects across the U.S.
Joint ventures and private placements for hospitality deals (including ventures with large private equity funds and hospitality operators)
Senior and junior/mezzanine debt and preferred equity financings
Workouts and forbearance agreements
Hospitality acquisitions and sales and all aspects of due diligence
Leasing, including ground leasing
Thought leader for hospitality-related laws and regulations, such as the Paycheck Protection Program (PPP) and CARES Act
Negotiation of group booking agreements, including agreements with colleges and universities for COVID-19 "sanctuary hotels"
"One-stop" shopping for local licensing and permitting issues (including liquor licenses, food and beverage leases, and food and beverage management agreements)
Negotiation of construction, design, and development agreements
With our Litigation Department, assist with permitting and land use/zoning disputes
Experience
Experience
Sherin and Lodgen's Hospitality Practice Group is well-versed in all areas affecting hospitality clients, with particular expertise in hotel management agreements, joint ventures, hotel acquisition and sales, liquor licenses, and hotel development. Our lodging experience includes both branded and unbranded hotels and spans all chain scales and most brands.
Representative Experience:
Jiten Hotel Management, Inc. in connection with a group booking agreement with the Cities of Chelsea and Revere, which allowed the hotel to be occupied by COVID-19 patients being treated by doctors from Mass. General Hospital.
Boylston Properties in connection with the development of three hotels and the acquisition of one hotel in Massachusetts, including franchise agreements, hotel management agreements, construction and design agreements, joint ventures, and debt and equity financings.
CV Properties in connection with a Hotel Management Agreement with Marriott International, Inc. for an Aloft Hotel in Providence, Rhode Island.
Dugas Development LLC / Maine Course Management, LLC, in connection with a joint venture for the development of the Portland Courtyard by Marriott and the acquisition and redevelopment of the Cliff House Hotel and Spa in Cape Neddick, Maine, including a joint venture with Rockbridge Capital and the negotiation of the hotel management agreement for the hotel.
Finard Hotel Group in connection with their ground-up development of the Burlington Residence Inn by Marriott Hotel, their acquisition and financing of the Providence Biltmore Hotel and their acquisition and sale of the Provincetown Harbor Hotel.
Jiten Hotel Management in connection with multiple hotel acquisitions, sales, developments, and joint ventures.
Lixi Group in connection with their acquisition of five branded hotels and their development of the Revere SpringHill Suites by Marriott Hotel.
Clients
Clients
Our clients include:
Developers
Owners
Operators
Franchisees
Lenders
High net worth and institutional investors
Lodging:
Dugas Development
Lixi Group
Restaurants: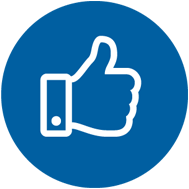 Client Success