Overview & Experience
Gary M. Markoff is former managing partner of the firm and a member of the Corporate and Real Estate Departments.
He works with clients primarily on business, corporate and real estate transactions and bank financings. He joined the firm in 1984 with a background in accounting, having previously been a certified public accountant with the Boston office of Arthur Andersen LLP, where he gained experience auditing small business clients and doing tax planning and compliance work.
Gary represents all types of lenders, borrowers and investors. Many of his clients have developed or financed varieties of real property including multi-family and commercial condominiums, retail centers, office complexes, manufacturing and warehouse facilities. In addition, Gary has many years of experience representing companies in mergers and acquisitions and recapitalization, as well as advising on other corporate issues, including governance issues, stockholder and employment agreements, non-competition agreements, trade secrets and intellectual property rights.
As an integral part of his transactional practice, Gary is called upon to advocate for his clients in mediations involving contract disputes, shareholder disputes, corporate dissolutions, and family business separations.  He is now available to act as a neutral to apply his 40 plus years of expertise in tax, real estate and corporate law to assist parties settle their disputes.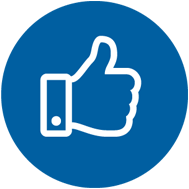 Client Success
Experience
Lenders and borrowers in various forms of debt and equity financings including real estate projects and secured and unsecured commercial loans for private and publicly held companies
Lenders in structuring and closing sophisticated commercial loans, many of which are participated out or syndicated with other lenders
Investors in and developers of real estate, including acquisition and sale, permitting, financing and construction
Insights & Activities