Industries
Energy & Cleantech
Developers, lenders, and public agencies and municipalities look to Sherin and Lodgen's Energy and Cleantech attorneys to navigate complexities in the energy and cleantech industry. We have a particular expertise in representing clients in renewable energy such as solar, wind, hydro, and energy storage.
We represent these clients in a broad range of matters including:
Acquisition
Assessment of carbon footprint for operations
Due diligence
Financing and financing alternatives (including Solar Tax Credits, New Market Tax Credits, Investment Tax Credits, and other tax incentives)
Leasing (including ground and rooftop for solar arrays)
License agreements
Litigation
Permitting
Petroleum distribution agreements
Power Purchase Agreements
Supply contracts
Lender in bridge, construction to term, and permanent financing of both operating and to be constructed Solar PV Installations.
Wholesale petroleum distribution company in the negotiation of petroleum supply agreements and litigation related to those agreements in the context of the Petroleum Marketing Practices Act (PMPA).
The Stop & Shop Supermarket Company in connection with hydrogen fueling facility leases for locations in Massachusetts and New Jersey.

Large petroleum distribution company in connection with environmental issues arising from acquisition of a portfolio of 65 gasoline station properties

Large regional electrical generating company in connection with acquisition, development and management of key locations for generation and transmission of power
Electrical generators
Independent power producers
Municipalities
Petroleum supply and distribution companies
Public agencies
Renewable energy lenders, investors, and developers
In March, our firm's Women's Initiative began its "In Celebration of Women Q&A Series" in honor of International Women's Month, first highlighting female S&L...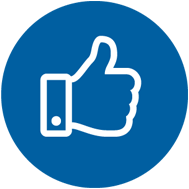 Client Success