Beth A. Goldstein
Partner, Renewable Energy Chair
Overview & Experience
Beth A. Goldstein is a seasoned real estate and renewable energy attorney with experience representing buyers, sellers, developers and lenders in both traditional commercial real estate transactions and those involving the purchase, sale, financing, leasing, and development of renewable energy projects.
As a partner in the firm's Real Estate Department and chair of its Renewable Energy Practice Group, many of Beth's clients are engaged in complex renewable energy transactions including construction and permanent financing of clean energy facilities, permitting, development, and leasing for solar and battery energy storage projects, energy regulatory issues, and transactions involving the purchase and sale of renewable energy projects. Her leasing practice includes landlord and tenant representation in the leasing of renewable energy, industrial, retail, restaurant, and office space.
In 2021, Beth was named an "Energy & Environmental Trailblazer by the National Law Journal, recognizing the top energy and environmental lawyers across the nation who have moved the needle in their field. She has been recognized by Massachusetts Lawyers Weekly's "Top Women of Law" and as a "Rising Star" by Massachusetts Super Lawyers.
Active in the legal community, Beth is the former co-chair of the Leasing Committee for the Boston Bar Association and is a volunteer with Kids in Need of Defense (KIND), a national organization that partners lawyers with children in need of representation in immigration court.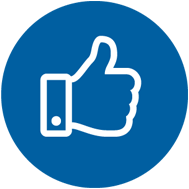 Client Success
Experience
Lender Cambridge Trust Company in financing a line of credit to support the general working capital needs of Great River Hydro, LLC, New England's largest producer of conventional hydropower.
Solar and energy storage developer Agilitas Energy in the closing of its sale of a 16.8 MW (DC) solar photovoltaic portfolio to CarVal Investors. The portfolio was made up of 12 solar projects varying from landfill, ground-mount to rooftop, located in New York, Massachusetts, and New Hampshire.
Renewable energy development company navigating Massachusetts SMART regulations for development of solar and battery storage systems, including advising on joint-ventures and development agreements.
Non-profit energy company Citizens Energy Corporation in their first joint resiliency project with Schneider Electric – an advanced microgrid that will serve four critical facilities on the campus of The Daughters of Mary of the Immaculate Conception in New Britain, Connecticut.
Lender Cambridge Savings Bank in a $100 million master loan facility to Kearsarge Energy and affiliates for construction and permanent financing of up to 18 solar photovoltaic sites in Massachusetts, New Hampshire, and Rhode Island. The projects will generate up to 55.6 MW (DC) of power and include Massachusetts SMART projects as well as net-metered projects with public offtakers, including schools and universities, municipalities, and housing authorities.
Boston-based public e-commerce company in the nationwide expansion of its office, industrial, and retail real estate portfolio.
National REIT in the acquisition of industrial and warehouse properties, including large, multiple location transactions.
Insights & Activities