Overview
Businesses throughout the nation recognize Sherin and Lodgen as one of the premier leasing law firms. For more than 70 years, we have represented developers, landlords, property managers, commercial entities, and retail tenants in negotiating and drafting leases including ground leases, pad leases, office, retail, laboratory, research and development, and renewable energy leases. We have particular expertise in shopping center leases.
We complete deals effectively, efficiently, and honor time-sensitive deadlines. Our real estate attorneys understand the specific business issues in lease arrangements and combine practical solutions with a thorough understanding of the law.
Several of our attorneys, including partners Gary D. Buchman, Robert M. Carney, Matthew S. Cote, Peter Friedenberg, Beth A. Goldstein, and Jennifer L. Ioli, have authored chapters in Lease Drafting in Massachusetts, the authoritative resource for leasing attorneys in Massachusetts, highlighting the firm's presence as a true thought leader in commercial real estate leasing. Our attorneys are active in the leasing committees of the Boston Bar Association, Massachusetts Bar Association, and the Real Estate Bar Association of Massachusetts. We are frequently invited to present to the International Council of Shopping Centers (ICSC), National Association of Industrial and Office Properties (NAIOP), and the Urban Land Institute.
"I have been in Commercial Real Estate for thirty-seven years, and Sherin and Lodgen is by far the best law firm that I have ever worked with on my properties. They are responsive, smart, cost-effective and extremely helpful when just seeking advice, be it simple or complex."
Capabilities
Capabilities
We have negotiated commercial leases for all types of real estate projects including:
Build-to-suit
Ground and air rights leases
Pad leases
Office leases
Retail leases
Master leases
Subleases
Our real estate team works alongside our litigation department when commercial landlord-tenant disputes arise. This includes enforcement of use restrictions and repair and maintenance disputes.
LEASECRAFT™ – LEASE DRAFTING AND AUTOMATION SOLUTION
In accordance with our commitment to delivering efficient and cost effective legal services for our clients, Sherin and Lodgen's leasing team has established LeaseCraft™, a technology based solution that allows our attorneys and clients to streamline the lease drafting and editing process. Working with a client's preferred lease forms and language, our attorneys and paralegals are able to efficiently produce first-draft leases that can be further tailored to the client's needs. If desired, the software can also assist in providing a summary of key lease terms to the client's in-house lease administration team.
Learn more about the process here. Interested in exploring how LeaseCraft™ can help you? Contact Jack Slater.
Experience
Experience
Long-standing representation of national supermarket and big-box chains in leasing and development
Negotiation and documentation of large scale big box, warehouse, biotech and laboratory, and research and development leases
Negotiation of long term ground leases and master leases for retail and commercial development
Multi-party air rights and development
Negotiation of leases in multi-tenant office parks
Clients
Clients
We represent both landlords and tenants in the leasing of:
Shopping centers
Retail
Office
Industrial
Warehouse
Laboratory
Medical facilities
Mixed-use projects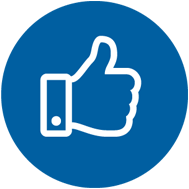 Client Success