Overview
In these uncertain, fast-moving times, Sherin and Lodgen is a steady, trusted source of advice and counsel for the finance industry. Our firm represents commercial and community banks, life insurance companies, credit unions and quasi-government agencies. Our expertise includes real estate and commercial lending, business law, employment, and litigation.
Capabilities
Capabilities
Our finance industry team is able to assist clients in a wide range of matters including:
Commercial and real estate lending: We have closed loans made to a wide spectrum of industries, ranging from a million dollars to hundreds of millions of dollars. We have particular expertise in New Markets Tax Credits and solar lending.
Credit unions: Our attorneys have specialized experience in the federal and state regulation of credit unions. We have assisted more than 125 credit union clients nationwide in matters including internal governance, sale-leasebacks of owned offices, CUSO-based ancillary business lines, executive compensation, mergers and regulatory affairs.
Employment: Sherin and Lodgen's transactional and litigation employment attorneys are able to assist those in the finance industry with a variety of employment-related matters.
Litigation: When disputes arise, our litigation team assists financial services clients resolve business disputes and complex contract claims before state and federal courts, juries and judges, arbitration panels and state and federal administrative agencies, and United States Courts of Appeals, state appellate courts and administrative appeals boards.
Clients
Clients
Our finance industry team represents:
Commercial and community banks
Credit unions
Financial institutions
Government and quasi-governmental agencies
Life insurance companies
Mezzanine lenders
REPRESENTATIVE CLIENTS:
1st Source Bank
BlueHub Capital
Brookline Bank
Boston Private Bank & Trust Company
Cambridge Savings Bank
Cambridge Trust Company
Citizens Bank
Eastern Bank
PeoplesBank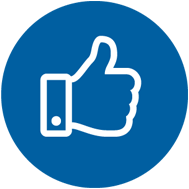 Client Success