Practice Areas
Environmental
Real estate is a huge part of what we do at Sherin and Lodgen. That's one of the reasons why leading developers, manufacturers and others seek our help with environmental issues including contaminated properties, compliance and enforcement, cost recovery actions, and sustainable development.
Our attorneys understand the ever-changing federal, state and local environmental regulations and assist clients in navigating these complex systems to help avoid unnecessary time and costs. We rely on our major-deal experience that allows us to identify efficiencies that can avoid or hold down the costs of redevelopment.
ACCOLADES
Our environmental practice is ranked by U.S. News and World Reports "Best Law Firms" in Massachusetts and Ronald W. Ruth is included in the "Best Lawyers in America" for Environmental Law. Joshua M. Alper and Ronald W. Ruth are listed as Massachusetts Super Lawyers and Jennifer L. Ioli is listed as a Rising Star.
We represent our environmental clients on a range of issues including:
Contaminated Properties
Redevelopment of previously industrialized or contaminated properties, including brownfield sites, pose a unique set of challenges.
We help our clients mitigate environmental risks through approaches such as:
Institutional land-use controls
Brownfield grants from state and federal governments
Environmental insurance
Private party indemnity agreements
State covenant not-to-sue programs
Compliance/Enforcement
We advise clients on ever-changing and ever-changing environmental regulatory climate including:
Compliance with discharge from industrial processes
Operations subject to regulation for greenhouse gases, ozone-depleting substances, or petroleum and hazardous materials releases
Defense of governmental enforcement actions
Calculation, mitigation and public disclosure of carbon footprint
Cost Recovery Actions
Our clients seek our help to recover the costs of mandated environmental assessment and remediation. We prosecute and defend:
Private party claims
Insurance claims
Recovery of funds under governmental programs
LEED/Sustainable Development
Three of our attorneys are LEED certified professionals. We advise on matters ranging from:
Implementation of LEED by regulatory and land-use authorities
Evaluation of carbon footprint impact on strategic decisions, disclosure decisions, capital expenditures, development opportunities
Outside counsel to the affiliated supermarket operators (with over 700 locations) The Stop & Shop Supermarket Company LLC, Giant of Maryland LLC, and Martin's regarding brownfields, hazardous materials compliance, environmental compliance and environmental insurance claims
Numerous purchasers, sellers, landlords, and tenants in negotiation of environmental indemnities, purchase and sale agreements, lease provisions and environmental insurance policies as part of acquisition or disposition of real estate
Working alongside our nationally recognized real estate practice, our environmental group represents:
Developers
Manufacturers
Retailers
Owners and operators of industrial and commercial properties
Commercial tenants
PRPs – Potentially responsible persons
The Department of Energy Resources (DOER) has finished the required Solar Massachusetts Renewable Target (SMART) Program 400MW review and emergency...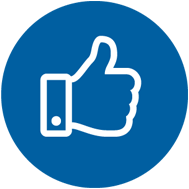 Client Success