Overview
Major commercial finance clients rely on Sherin and Lodgen for three reasons:
A DEEP BENCH
Over a dozen lawyers make up S&L's commercial finance team. Our team is made up of lawyers with additional expertise in environmental, tax, zoning and title and leasing issues who bring that experience and expertise to provide clients with additional insights when making business decisions.
A COMPREHENSIVE APPROACH
Because of our experience working with both lenders and borrowers, we are able to provide clients with unique insights on both sides of deals. Working closely with our restructuring and work- out groups, we are able to identify potential issues upfront to protect our lending clients.
A WELL CONNECTED NETWORK
Because of our active real estate practice, we have deep insights into deals and transactions in the market and often refer business to our lender clients.
Capabilities
Capabilities
In particular, we close:
Construction and term real estate loans
Commercial loans secured by equipment, inventory and accounts receivable
Commercial mortgage-backed securities (CMBS) loans
Real estate and commercial lines of credit
Bond financings
Mezzanine loans
Multi-state portfolio loans
Syndications and participations
Equity financing for divisions of our institutional lender clients which may involve put rights and warrants
These loans may be secured by:
Office, retail, industrial and warehouse properties
Residential developments, including affordable housing, senior housing, and assisted living projects
Condominiums and cooperatives
Hotels and resorts
Power plants and utility facilities
Mixed-use projects, including retail, office and residential properties
In addition, the firm is one of the leading firms in New England for solar financing and New Markets Tax Credits transactions.
Experience
Experience
Senior construction lender in a complicated loan transaction of $40.5 million with over $20 million in junior debt, for a mixed-use leasehold condominium in Boston. The condominium included 145 units of market and affordable housing. The transaction was made particularly complicated because the bank's mortgage was secured by a sub-ground lease with a hospital overlaid by a ground lease with a state agency, a very rare scenario. The deal had several different sources of financing that had to be carefully coordinated including junior financing from 12 federal and state government agencies, low income tax credits, and a hospital grant.
Lender in a $32 million leasehold financing. The financing will redevelop an existing technology office park for mixed use in Newton, Massachusetts. The transaction included a participating lender.
Lender in the development of a virtually net metered 3.106 MW solar project located in Halifax, MA. The deal involved Boston Private's $6.8 million loan for project development. The electricity generated by the project will be sold to the City of Brockton under a power purchase agreement with investor and owner NuGen Capital.
Boston Community Loan Fund (BCLF) in connection with permanent and construction loans for the development of charter and renaissance schools in Massachusetts, New York, Rhode Island and New Jersey. These loans often include United States Department of Education Credit Enhancement benefits from a grant administered by BCLF and Historic Tax Credit and New Market Tax Credit components.
Distinctive Hospitality Group in a $73 million CMBS re-financing of DHG's three hotel portfolio located in Natick and Somerville, Massachusetts and a defeasance of an existing $44 million CMBS loan.
Real estate developer in connection with permanent loan conversion of its 50 unit, multi-family development with Low Income Tax Credits and Historic Tax Credits.
Commercial bank in connection with a $61 million syndicated construction/mini-permanent loan to a joint venture formed by a national multi-housing developer and a national life insurance company to finance the construction of a 364-unit multi-family rental development which was permitted under Massachusetts General Laws Chapter 40B.
National life insurance company in a $113 million portfolio loan secured by 17 properties in 9 states.
Clients
Clients
Our commercial finance attorneys represent:
National and local banks
Life insurance companies
Mezzanine lenders
Government and quasi-governmental agencies
Other conventional and non-conventional financing sources
REPRESENTATIVE CLIENTS
1st Source Bank
BlueHub Capital
Brookline Bank
Boston Private Bank & Trust Company
Cambridge Savings Bank
Cambridge Trust Company
Citizens Bank
Eastern Bank
PeoplesBank
Union Bank & Trust Company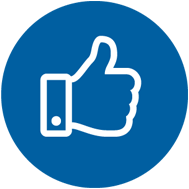 Client Success