Practice Areas
Real Estate
Sherin and Lodgen's real estate bench is one of the deepest in New England and assists clients in the full range of real estate matters. We have handled almost every type of real estate transaction imaginable. Our experience includes acquisition, disposition, development, land use planning and permitting, public-private projects, leasing on behalf of owners and tenants, title review, construction and design contracts, ground and air rights leasing, and financing. Our real estate attorneys strive to understand the business challenges of the transaction, combining sophisticated legal acumen with practical insights.
ACCOLADES
Our Real Estate Department has been ranked both nationally and locally by U.S. News and World Report's "Best Law Firms" and is listed in Chambers USA: America's Leading Lawyers for Business for Real Estate law.
Sherin and Lodgen has been my go-to legal firm for all of our Real Estate related needs including sales and acquisitions, financing, leasing, environmental, and partnership related agreements. They are a well-rounded firm that has the ability to efficiently and cost-effectively allocate all matters among the appropriate experts in their fields. They have continually been highly responsive and efficient with an apt understanding of the ultimate business principals underlying any transaction.
We have the capacity to perform any real estate services. We are known for:
Acquisitions/Dispositions – We represent clients on a national basis in connection with the acquisition and disposition of developed properties of all types, as well as undeveloped land. Several of these clients are Fortune 500 companies in the high technology, medical device, and telecommunications industries whose space needs change on a regular basis. These properties range from a single building or parcel of vacant land to corporate campuses containing more than two million square feet.
Commercial Finance – National and local banks and borrowers rely on our commercial finance group, led by Jack Anetakis, to close sophisticated construction and term real estate loans, commercial loans, CMBS loans, mezzanine loans, and multi-state portfolio loans. We have a particular expertise in New Markets and Historic Tax Credits.
Development, Land Use, and Permitting – We represent developers on all types of real estate projects, from office parks to hotels to retail centers. These projects enable us to draw on our broad experience in real estate law and transactions, including land use permitting, environmental, acquisition, site assembly, financing, contract negotiation, leasing, and survey and title review. Many involve a ground lease of the development site, which brings to bear our experience in ground lease negotiations and ground lease financing as well.
Hospitality – Led by Joshua M. Bowman, the firm represents developers, owners, investors, operators, and franchisees in hospitality matters, including hotel management agreements, joint ventures, hotel acquisition and sales, liquor licenses, and hotel development. Our lodging experience includes both branded and unbranded hotels and spans all chain scales and most brands.
Leasing – We represent developers, landlords, property managers, commercial entities, and retail tenants in negotiating and drafting leases including ground leases, pad leases, office, retail, laboratory, research and development, and renewable energy leases. Several of our attorneys, including partners Gary D. Buchman, Robert M. Carney, Matthew S. Cote, Peter Friedenberg, Beth A. Goldstein, and Jennifer L. Ioli, have authored chapters in "Lease Drafting in Massachusetts", highlighting the firm's presence as a true thought leader in commercial real estate leasing.
Real Estate Disputes/Litigation -We are able to assist clients when litigation needs arise. Sander Rikleen leads the firm's Real Estate Litigation practice. The group is widely regarded for land use and zoning disputes and has been involved in numerous Land Court and Superior Court actions involving zoning, trespass, rights of first refusal, easements, and title matters.
Renewable Energy (solar, wind, hydro and storage) – Led by partner Beth A. Goldstein, we are the "go-to" firm for renewable energy and represent banks, developers, investors, and land owners in these projects, including assisting with federal, state, and local solar incentive programs, and construction and permanent financing.
Retail/Shopping Centers– For over 70 years, we have served as principal outside counsel to Ahold Delhaize with over 2000 locations across the Northeast and Mid-Atlantic. They are known as one of the largest and most creative retail real estate developers in the U.S.
Our real estate clients include:
Banks
Developers
Investors
Landlords
Property managers
Public agencies and municipalities
Tenants
REPRESENTATIVE CLIENTS
BlueHub Capital
Boston Private Bank & Trust Company
Cambridge Savings Bank
CEA Group, Inc.
Crosspoint Associates
Citizens Bank
Distinctive Hospitality Group
Eastern Bank
Finard Properties
First Highland Management & Development
Giant Food Stores, LLC and Giant of Maryland, LLC
Hewlett-Packard Company
Jiten Hotel Management
KeyPoint Partners
Massachusetts Department of Transportation
Massachusetts Port Authority
Museum of Fine Arts
Rafi Properties
The Stop & Shop Supermarket Company
Union Bank & Trust Company
Sherin and Lodgen represented real estate developer Manzo Freeman Development in the purchase of Everett Mills, a historic and landmark,...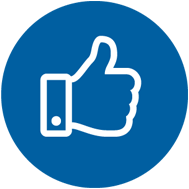 Client Success