Overview
Our clients know Sherin and Lodgen can handle large and complex real estate deals. And we can complete these deals effectively, efficiently and on often-demanding deadlines. Our real estate attorneys strive to understand the business challenges of the transaction, combining sophisticated legal acumen with practical insights. This perspective applies to everything we do, whether it is assembling parcels for large-scale retail and mixed-use developments, buying or selling shopping centers, major office buildings or other commercial properties, or acquiring land for the construction of manufacturing and logistics facilities.
Capabilities
Capabilities
Our acquisition and disposition capabilities include:
Purchase or sale of a portfolio of real estate holdings
Structuring, reviewing and negotiating joint venture and financing arrangements
Entitlement, environmental and land-use analyses
Dispositions of single sites or portfolios through direct sales or sale-leasebacks
Granular due diligence projects
Multi-party ground lease and air rights developments
Clients rely on our advice before, during and after the deal has closed. We manage matters with a sense of proportion, offering clients legal resources on a scale appropriate for the transaction.
Experience
Experience
Assemblage of multiple parcels to assist client in the development of a shopping center
Due diligence, negotiation, documentation and closing of acquisitions and dispositions of several hundred location, multi-state retail portfolios in or out of bankruptcy
Acquisition of land for the development of several hundred thousand square foot warehouse facility involving construction and expansion
Disposition of corporate campus facilities into multi-tenanted office park
Sale-leaseback transactions of multi-location, several state industrial and warehouse distribution facilities
Acquisition, entity structuring and financing of shopping centers, multi-family housing projects, office buildings and industrial/warehousing facilities of all sizes.
Clients
Clients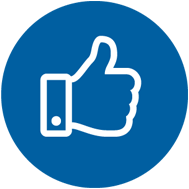 Client Success