Joshua M. Bowman
Partner, Hospitality Chair
Pronouns: he, him, his
Overview & Experience
Joshua M. Bowman is a partner in the firm's Real Estate and Corporate departments and is chair of the firm's Hospitality Practice Group.
Described by his clients as "a skilled and tenacious attorney with a collegial demeanor" who provides "a practical approach with deal-focused creativity," Josh brings years of experience counseling local and national real estate owners and developers, institutional and non-institutional lenders, investors, tenants, contractors, and other businesses in connection with a wide variety of transactions and situations.
Josh has substantial experience dealing with complicated issues related to commercial real estate ownership, development, finance, joint venture arrangements, acquisitions and sales, leasing, land use, licensing, management and franchise agreements, construction agreements, and food and beverage agreements. As the Chair of the firm's Hospitality Practice Group, Josh has a particular concentration in representing owners and operators of restaurants and hotels.
Josh is a member of the Hotel Industry Advisory Board for the New England Real Estate Journal, where he regularly writes articles of interest to the hospitality industry and is a member of the Academy of Hospitality Industry Attorneys. He also works on governmental issues important to the retail real estate industry as an active member of the ICSC Government Relations Committee and is a former member of the ICSC NextGen Boston Steering Committee.
In 2019, Josh was appointed to Massachusetts Continuing Legal Education's (MCLE) Board of Trustees. Throughout the years, he has moderated several panels at conferences and commercial real estate industry events, led continuing legal education seminars for MCLE and The Real Estate Bar Association of Massachusetts (REBA), and served as an advisor to the Boston College Law School Community Economic Development Clinic.
Over the past ten years, Josh has raised over $113,000 for the life-saving work of the Dana Farber Cancer Institute as a rider in the Pan-Mass Challenge – a two-day bicycle ride from Sturbridge to Provincetown, Massachusetts. In 2019, Josh was appointed to the Board of Directors of the Chunilal Initiative – a 501(c)3 nonprofit that organizes neurosurgery mission trips in under-served, impoverished, and marginalized communities around the world.
In January of 2017, Josh joined the faculty at the Boston University School of Hospitality Administration, where he teaches two courses: The Fundamentals of a Hotel Real Estate Deal and Hospitality Law.
"Josh has proven to be a partner to our business rather than a vendor of our business. Timely and fully-responsive answers to questions, a basket of strategies for every problem drawing from technical expertise under a business-practical umbrella, and an invoice that does not shock the conscience are elements that coalesce to cement our lawyer-client relationship. His thoughtful and professional approach to the company's transactions/files is tempered by a refreshing irreverence about himself that stretches the relationship beyond merely lawyer-client."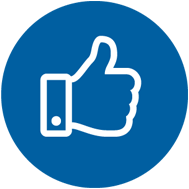 Client Success
Experience
Represented a purchaser in the acquisition of 20 hotels in New England and 4 hotels in New York City
Represented a purchaser of a 6 hotel portfolio
Represented a developer in the ground-up development and construction of 6 hotels in New England and 4 hotels in New York City
Represented various ground lessees / operators in connection with ground leased hospitality projects
Represented one of the largest third party management companies in North America in connection with third party management agreements
Represented borrowers and lenders in connection with various hospitality related debt financing
Represented borrowers in debt workouts totaling over $100mm of debt
Represented various investors in joint venture arrangements, often with large institutional investors
Represented franchisees of Marriott, Hilton, Starwood, IHG, Choice and Best Western flagged hotels
Represented the purchaser of a 460,000 s.f. office portfolio
Represented various restaurateurs with leasing and licensing issues
Represented hotel owner / operator in private placement and debt refinance
Represented hotel franchisee in franchise negotiations with major franchisor
Insights & Activities
Accolades
Included in Massachusetts Super Lawyers, Real Estate
Listed in The Best Lawyers in America©
New England Rising Star, Real Estate (2005-2013)
Speaking Engagements & Publications
"Commercial Leases and Frustration of Purpose, Impossibility Defenses: Strategies for Landlords and Tenants," panelist, Strafford Publications, April 28, 2022
"Franchisee terminations of hotel franchise agreements," co-author, New England Real Estate Journal (NEREJ), March 18, 2022
"Hotel Acquisition Due Diligence: Seller's Representations and Warranties, Indemnification, Timing," panelist, Stafford Publications, March 8, 2022
"Force Majeure Clauses," panelist, MCLE 21st Annual Business Litigation Conference, January 26, 2022
"Rent Payments and COVID-19: What Businesses Need to Know," panelist, Massachusetts Lawyers Weekly webinar, April 20, 2021
"Commercial Leases and Frustration of Purpose, Impossibility Defenses: Strategies for Landlords and Tenants," panelist, Strafford Publications, April 15, 2021
"Unsatisfied PPP Loans may pose challenges to hotel transactions," co-author, National Real Estate Journal (NEREJ), March 23, 2021
"Distressed Hotel Loans: Current Trends, Drafting Tips, and What's Next," panelist, Boston Bar Association, March 11, 2021
"Boston/New England Lodging Update: Silver Linings," panelist, Boston University's School of Hospitality Administration and Pinnacle Advisory Group, December 4, 2020
"Paycheck Protection Program Flexibility Act – Needed changes to CARES Act," co-author, New England Real Estate Journal (NEREJ), June 19, 2020
"Legal Issues: Hotel closures, negotiating agreements, business interruption insurance, and the CARES Act relief status," panelist, New England Lodging Conference, May 11, 2020
"The State of the Real Estate Industry," panelist, The Warren Group, May 7, 2020
"Counseling the Hospitality Industry through the COVID Crisis: The 60-Minute Lawyer," faculty member, MCLE, April 29, 2020
"What Hotel Owners and Operators Need to Know About the CARES Act," co-author, LODGING Magazine, April 6, 2020
"New Massachusetts Business Interruption Insurance Bill Could Provide Lifeline to Hotels and Restaurants During the Coronavirus Pandemic," author, Boston University's School of Hospitality Administration's Boston Hospitality Review, March 27, 2020
"Force majeure: What owners, operators need to know," author, HOTELS Magazine, March 21, 2020
"Performance Termination Clauses in Hotel Management Agreements," author, New England Real Estate Journal, June 20, 2019
"Personal Branding & Business Development for Law Firm Associates," faculty member, MCLE, October 10, 2018
"Should a hotel operator be an 'agent' of the hotel owner? Why this question matters," author, New England Real Estate Journal, August 17, 2018
"Drive-by litigation in the hotel industry—An unintended result of the ADA," author, New England Real Estate Journal, December 15, 2017
"What does the future hold for Airbnb? The times they are a changin'," author, New England Real Estate Journal, December 2016
"Franchising," panel moderator, New England Real Estate Journal's Hotel and Hospitality Summit, September 2016
"Hotel Hot Streak," panelist, NAIOP, January 2016
"Hotel Crowdfunding Grows Up," Boston Hospitality Review, September 2015
"What is an HMA SNDA to every hotel owner, operator and lender anyway?," author, New England Real Estate Journal, September 2015
"Crowdfunding vs. Private Equity – A Sea of Change for Equity Raises?" moderator, HELP Conference, April 2015
"Who should 'own' the hotel employees: No easy answers to that question," author, New England Real Estate Journal, December 2014
"Legal Touchpoints: Contract Confusion Clarified," keynote speaker, New England Chapter of Meeting Professionals International (MPI), October 2014
"Hiring third party management companies for your hotel: Proceed with caution," New England Real Estate Journal, January 2014
"Hotel Equity and Lender Perspective Conference," moderator, May 2013
"The EB-5 Program: What will the future bring for hotel owners?," New England Real Estate Journal, April 2013
"State of the Seaport District by Bisnow," moderator, March 2013
"Delaware v. Massachusetts LLCs and Corporations," instructor, MCLE, September 2012
"Liquidated damages clauses in hotel franchise agreements," New England Real Estate Journal, July 2012
"Dealing with the 2010 ADA Standards for Accessible Design, Part 2," New England Real Estate Journal, May 2012
"Hotel Equity and Lender Perspective Conference," moderator, May 2012
"International travel and the hospitality industry – Change needs to start," New England Real Estate Journal, January 2012
"Boston Hotel Investment Summit by Bisnow," moderator, December 2011
"Liquor license transfers in the context of hotel purchases and sales," New England Real Estate Journal, June 2011
Memberships
Certifications
Urban Land Institute (ULI) Certificate in Commercial Real Estate Pro Forma Fundamentals